Hey kiddles!
I have a fun redecorating/giveaway post on the ready, but I'm waiting to hear a few more details back from my sponsor. Look for that soon!
Today I'm getting ready for…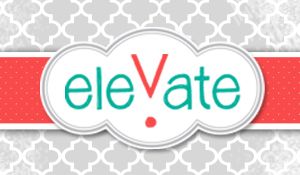 I think I figured out a decent enough outfit to wear. I'm 7.5 weeks away from giving birth (ooh that sounds soon) so my options were kind of limited. I can tell you that the color salmon, Lisa Leonard, and Cents of Style are all involved!
Grab some cute stacking bracelets on the cheap! Also, use my coupon code "0512" at checkout to get 10% off and free shipping! They are going FAST! The deal is today only, so
snatch them up
!
Tonight is my husband's spring concert for his choirs. Can't wait to go and film it and get to hear him tell the audience about how amazing they did at their
competition
earlier this year. This year has been so great for all of us, with the move and the new job. He's done an awesome job, and the kids love him!
After the concert is a banquet to celebrate the school year and send off the seniors, and then it's quick to bed, since we have to get up at 4am to head to California for Elevate! Can't wait to meet some of my favorite ladies and have a day of fun and learning!
Hope everyone has a beautiful weekend!